Let's Start To Talk About Bullying
This story is probably the most important one I have ever told. Some people may have heard of the young girl from Victoria named Brodie Panlock. I write today to share Brodie's story. Brodie died by jumping off a building after being subjected to relentless workplace bullying. Brodie was only 19 years old. When Brodie went to work at the Hawthorn café, all she wanted to do was earn a living....
Gone too soon. RIP #BenRoper & #JadinBell
We received some bad news this afternoon at the time of writing this post. That not one, but two tragedies had unfolded this week. Two lives taken from our world, too soon. It's heartbreaking to think about not only what those last minutes of life would have felt like for both these young men, but also to think about the potential of the life that awaited them. The plan ahead, the one we all...
28 tags
REGISTER NOW - COMMUNITY BRAVE 2013 CALENDAR
So here it is! Our Calendar is ready to go and we couldn't be more excited! Here's the registration link:  http://eepurl.com/rLnSv Order Registrations are being collected between 1 December 2012 – 10 December 2012. Why you should register for a calendar? It's a great cause – you will be supporting Community Brave It's a great Christmas pressie you can give to your clients, your team members, your...
Be Fabulous! By Johny Blue Boy
Be Fabulous By Johny Blue Boy Do you ever question why you're born at all wonder what your made for  and what may be your call this question often rises up in sombreness and sadness  but rest assured there is no doubt you're absolutely fabulous Life can test the route we take people block our way but just remember there are some who'll help you everyday Look around and find...
A Little Thought by Johny Blue Boy
A Little Thought   By Johny Blue Boy Closing eyes but seeing clear there's something I can do it's very easy to engage  it's a little thought of you A little thought is simple  it can really make my day this thought I'm having of you now is banked and there to stay  Doesn't take much work at all and nor does it relent  an exuberant and happy thought  it's...
Paint by Johny Blue Boy
PAINT   By Johny Blue Boy Starting with a blank canvas  you're going to make a treat hopes and dreams you'll meet your fantasy complete this art that you're about to make  will show in its entire the bitter sweet fulfilment   you'll get from your desire Paint a picture of my life  make me rise and sway recreate the scenes you like before I went away Add true colour...
I'm still here. A poem by Johny Blue Boy.
This beautiful and powerful post is written by Johny Blue Boy (John O'Brien Conroy) Drip drip drip falls my frightened tears they are the only thing i have to quench my thirsty fears  Shake rattle hide whenever danger nears an everyday endurance inflicted by my peers Morning light embraces me invites me out of bed but when it's time to go to school i just wish i was dead Life is not...
The Bullies Bullet
This beautiful and powerful post is written by Johny Blue Boy (John O'Brien Conroy).  With eagerness and focus they single out the tame they build their macho trophy then each of them lay claim The bullies bullets terrorise  whenever they overpower there was a sweet innocent deer they taunted every hour They all line up to take a shot some with deadly aim their hunger for an open wound is...
Cyber bullying – The Day the Bullies attacked!
Yesterday was a pretty full on day for us. It started with some wonderful work by one of our champions and ambassadors, Charlotte Dawson and quickly tuned into a day of seeing some of humanity's ugliest side. We were going to declare it the Day of the Trolls, but thought a little further about this and figured we would not give them that level of gratification. It really disturbs me to look back...
16 tags
Watch
BULLY MOVIE - ADVANCED SCREENING - 22 AUGUST 2012 - PALACE VERONA Last night The Community Brave Foundation held an advanced screening of the powerful documentary BULLY. The film is very confronting but also sparks up an inspiring fire within each of us, as it reminds us that we once walked in the shoes of these young people. And knowing what these experiences feel like, we are urged to take...
27 tags
An Important Opinion Piece by Carl Katter
Over the past several weeks I have been keeping a close eye on the new conservative Liberal National Party (LNP) Government in Queensland, in regards to legislation and funding cuts that will, and have already, had an immense impact on Lesbian, Gay, Bisexual, Transgender and Intersex (LGBTI) Queenslanders.  $2.6 million has been cut from the budget of QHAC (Queensland Association for Healthy...
30 tags
The Battle Rages On...
When many of us look around, we see a world which is moderately accepting of who we are – as community members, as homosexuals or transsexuals and as human beings. When I say moderately this is because slowly, society seems to be working towards our favour – equality. But we still have a long way to go and the battle rages on. Homophobia and Transphobia may not exist for many of us, but we are...
27 tags
Bullying: Who is Involved?
There are so many young people who experience bullying in their everyday lives that to some people in society, it has just become part of the norm. Comments by parents, uncles & aunts & friends such as "It's all part of the growing up process" & "The Bullying will only stop when you stand up for yourself" have been some of the advice many of us have received in the past, when we were...
30 tags
Simply: Thank You!
What a fantastic day we had yesterday! We were out at beautiful Bondi Beach filming our next series of videos featuring some of Australia's most amazing talent, all of whom contributed their time and support for The Community Brave Foundation. This was our backdrop! For me personally, it was an incredible experience. Not because I got to meet some wonderful folks. But because I got to...
16 tags
Help Community Brave Win $2,500 - VOTE NOW!
We've submitted our first round for prize funding and entered a competition where The Community Brave Foundation can win $2,500. AND WE NEED YOUR HELP! Simply, follow the below instructions and VOTE on our submission. That's all you need to do. The idea with the most votes wins the prize. Would love for you all to help out by (a) Voting for our Idea & (b) Sharing this with...
21 tags
URGENT! Marriage Equality Submission
A Submission to the Senate Inquiry for an Amendment to The Marriage Act As the chairman of The Community Brave Foundation - a newly developed organisation which aims at eradicating online bullying, homophobia, transphobia and youth suicide - it is vital to not only the progression of our society into a more inclusive and equal environment, but also for the future of our society and the youths...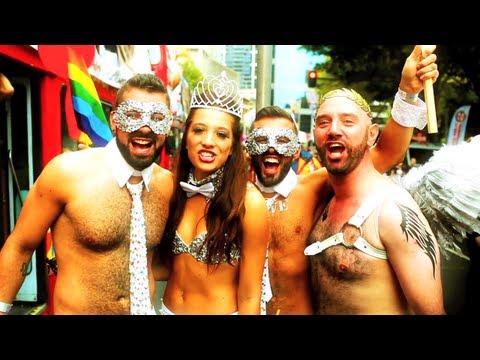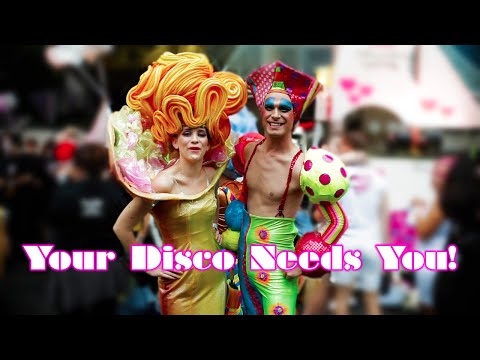 30 tags
The Community Brave Foundation Website
How it will work We are setting up The Community Brave Foundation Website to be rolled out in 3 phases. This allows us to better capture, engage, interact and influence our audience as we prepare to go live with our Social Media Platform that will serve as the 24/7 online portal for youths who are dealing with issues related to online bullying, homophobia, transphobia, self-harm and suicide...
30 tags
The Community Brave Story
The Community Brave Foundation Story What is 'The Community Brave Foundation'? The Community Brave Foundation is a new collaborative community group made up entirely of volunteers who wish to create a sustainable and positive future for the youth of our community, specifically targeting Lesbian, Gay, Bisexual, Transgender, Intersex and Queer (LGBTIQ) youths. It is 100% community run as a...
30 tags
Born to be Brave! Win tickets to Lady Gaga...
Today Lady Gaga launched the Born This Way Foundation – an organisation working towards very similar goals as The Community Brave Foundation. These goals aim to help ensure that youths are empowered through education and mentoring into creating safe, accepting and tolerant spaces. The goals also aim to ensure that there is someone there to talk to when in need. And If Lady Gaga has taught us...